Pool & Spa Equipment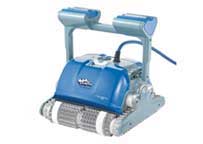 Brushes, scrubs, vacuums and filters the entire pool, including floor, walls and waterline. Multiple programs for optimum performance. For pools up to 15m. Up to 80% electricity savings plus substantial water and chemical savings.
Experience superior pool cleaning with this new robot. Active brush scrubs walls and floors. Ultra-fine filtration; weekly timer; for pools up to 10m. Up to 80% electricity savings plus substantial water and chemical savings.
XAffordable and around 80% of the ENERGY used to heat your pool comes from the AIR! INTELLIGENT heating. THREE operating modes. Boost, Eco Silent and Smart. REVERSABLE. Can cool pool if too hot in summer. Long lasting PATENTED Titanium Heat Exchanger.
VARIABLE SPEEDS: Variable speed FloPro™ VS can store up to 8 different speeds over a range from 600 RPM to 2830 RPM. This allows different speeds to be selected for each pool function: normal filtration, backwash, heating, cleaning, water features (slide or waterfall), etc. and its energy consumption is reduced by up to 70%. With BATTERY BACK-UP.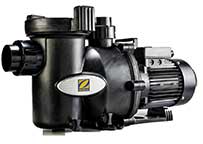 The Zodiac FLOPRO ssPump has been designed and built to the highest standards. High quality termal overload protection feature with an automatic reset at 130degrees. Class F insulation on motor windings allows stablity at higher temperatures for a longer period of time. Double sealed, heavy duty bearings for extended life. Excellent head and flow rate. Stainless steel shaft. Exceptionally quiet. 2 x Drainage plugs for servicing pump housing.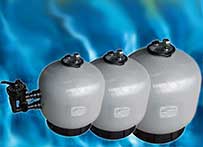 Zodiac Flo Pro S Series Fibreglass Ergonomic Sand Pool Filter
We are now proudly entering the filter market with our Flo Pro Series Fibreglass Sand Filters. They are durable, corrosion and UV resistant. Transparent lid is designed for easy inspection of sand bed. "S" Series (S500-S700) filters are equipped with a six-position, 1.5"multiport valve and ABS laterals. They have a pressure gauge.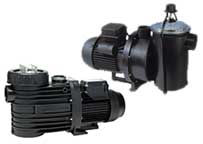 Full range of Speck, Quality and Earthco pumps and filters. Pumps from 0.45kW to 1.5kW and two bag to seven bag sand filters. Off the shelf or installed.
Zodiac Ei Classic Series Salt Chlorinator
The Ei Classic Series now represents a revolution in the entry level salt chlorination category. Much of the technology in this range comes straight from the flagship Clearwater Tri Series, making these entry level reverse polarity chlorinators class-leading. Automatic reverse polarity: Low maintenance unit. Warning display LEDs: no flow, low salt and output. Long lasting, Titanium electrodes with an exclusive alloy coating.
The Ei2 series is a NEW, affordable high end salt water chlorinator from Zodiac. Much of the technology in this range comes straight from the flagship Tri Series which makes these chlorinators class-leading. Automatic Reversing Polarity, low maintenance unit. Easy to use controls, with set and forget timers. Battery back-up timers and built in surge protection for added security.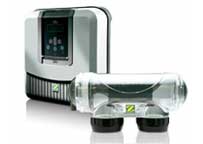 Zodiac Tri-Series Salt Chlorinator
The Zodiac TRi Series sets itself apart with built-in intelligence – computer controlled technology that monitors the pool's chemistry and adjusts its own performance and output to match the needs of the pool (applicable to the TRi pH module). The cell integrates improved water flow with a reverse polarity feature for lower maintenance. This unique combination is the next generation in water care management.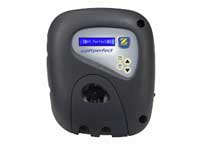 The Zodiac pH Perfect™ automated control system allows you to regulate the pH of your pool simply and perfectly. The ideal complement to a Salt Chlorinator, the pH Perfect™ is hassle free, with automated pH maintenance of the water. Measures the pH value between 6.2 (acidic) and 8.0 (alkaline) using a pH sensor placed on the filtration circuit, which constantly analyses the water in the pool. The pH Perfect™ dosing pump injects the right amount of acid needed to maintain the pH balance of the pool.
The NEW Zodiac MX8 ELITE Pool Cleaner
A deeper clean with ACTIVE scrubbing. The Zodiac MX8 Elite is the first suction pool cleaner with Cyclonic Scrubbing Brushes that continually spin, scrub, and stay in constant contact with pool surfaces to agitate and remove stuck-on debris. The MX8 Elite features aggressive wall climbing to scrub at the tile line and maX-Drive Navigation for better pool coverage that outpaces other premium mechanical suction cleaners.
The popular G2 is a simple but reliable, easy to maintain solid performer, specifically designed for any household pool. A proven workhorse with a robust design, it is a highly efficient suction cleaner with great maneuverability.
The Pacer, with its simple design and excellent performance, has proved itself as one of Zodiac's best pool cleaners. Suited to every size pool, the Pacer is the perfect low maintenance pool cleaner.
We stock a comprehensive selection of spares for pool cleaners, vacuum and deck lids, weir and pump baskets, nets, brushes, pool poles, DB.Boxes, cyclonic leaf eaters, spa filters, pvc fittings etc.